Urban Toronto: Winners Announced for 2019 Heritage Toronto Awards
Last night marked the 45th year of the Heritage Toronto Awards, with the 2019 winners being announced at a sold-out ceremony held in The Carlu at College Park. This year's crop of winners were named in four categories: Community Heritage, Public History, Book, and William Greer Built Heritage, each independently judged by a jury of experts, as well as a Members' Choice Award selected by Heritage Toronto members from among the Community Heritage nominees.
2019 Winners
Community Heritage Award:
This honour went to the Hellenic Heritage Foundation, which educates the public on Hellenic culture and Greek-Canadian history through exhibits and walking tours, while also creating footholds for new Canadians like a Greek-language online tool for second-language learners currently in development.
Members' Choice Award:
This award was handed to Friends of Guild Park and Gardens for their work in improving and protecting the popular park and sculpture gardens in Scarborough's Guildwood neighbourhood. This includes working with several organizations to increase public awareness of the park and its history.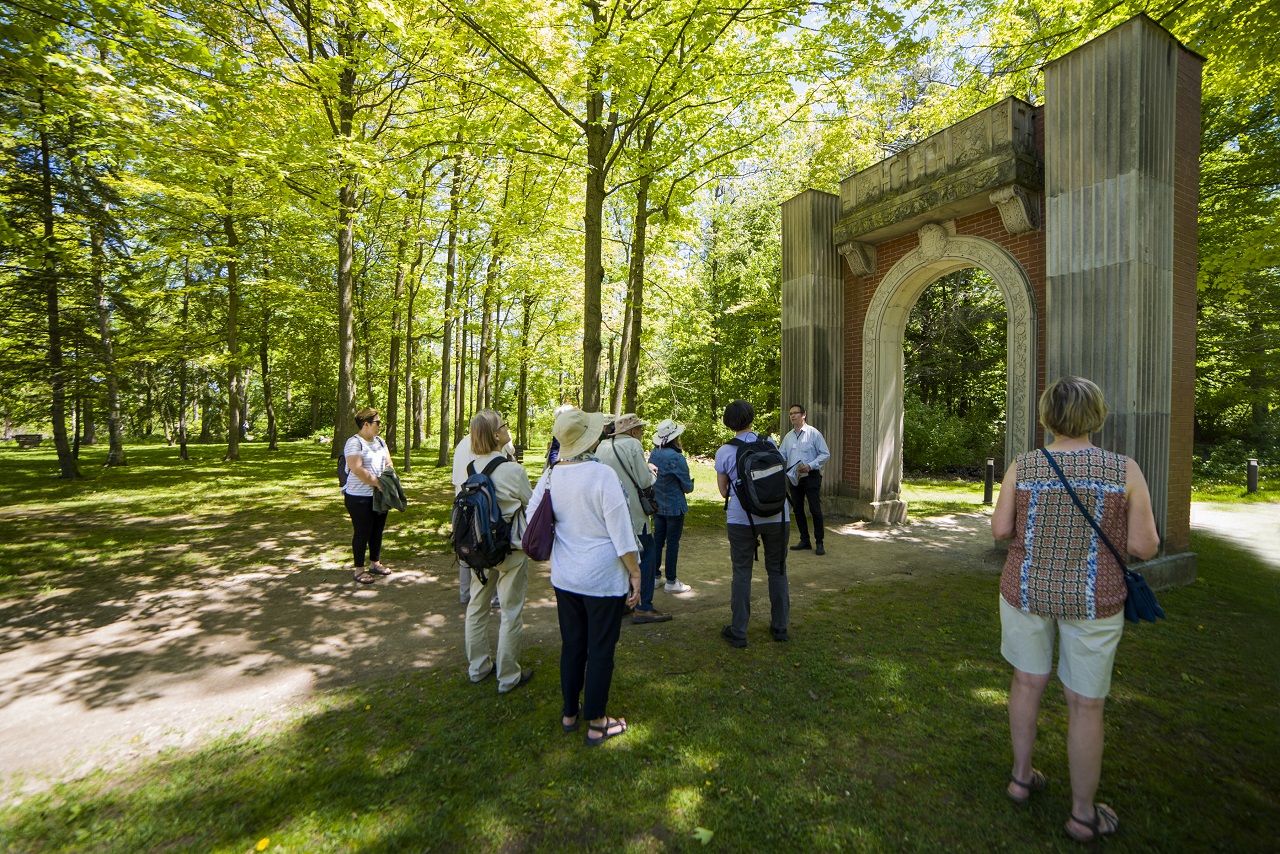 Guild Park tour, led by Friends of Guild Park and Gardens, image by Ali Mosleh
Public History Award:
Two projects received this award recognizing their contribution to awareness of Toronto history:
At Heart, Citizens of the Esplanade, is a short documentary discussing public housing complexes on The Esplanade and the wider St. Lawrence neighbourhood.
If, But, What if?, was a collaborative project for The Bentway's 2018 Fall Season Public Art Exhibition installed underneath the Gardiner Expressway.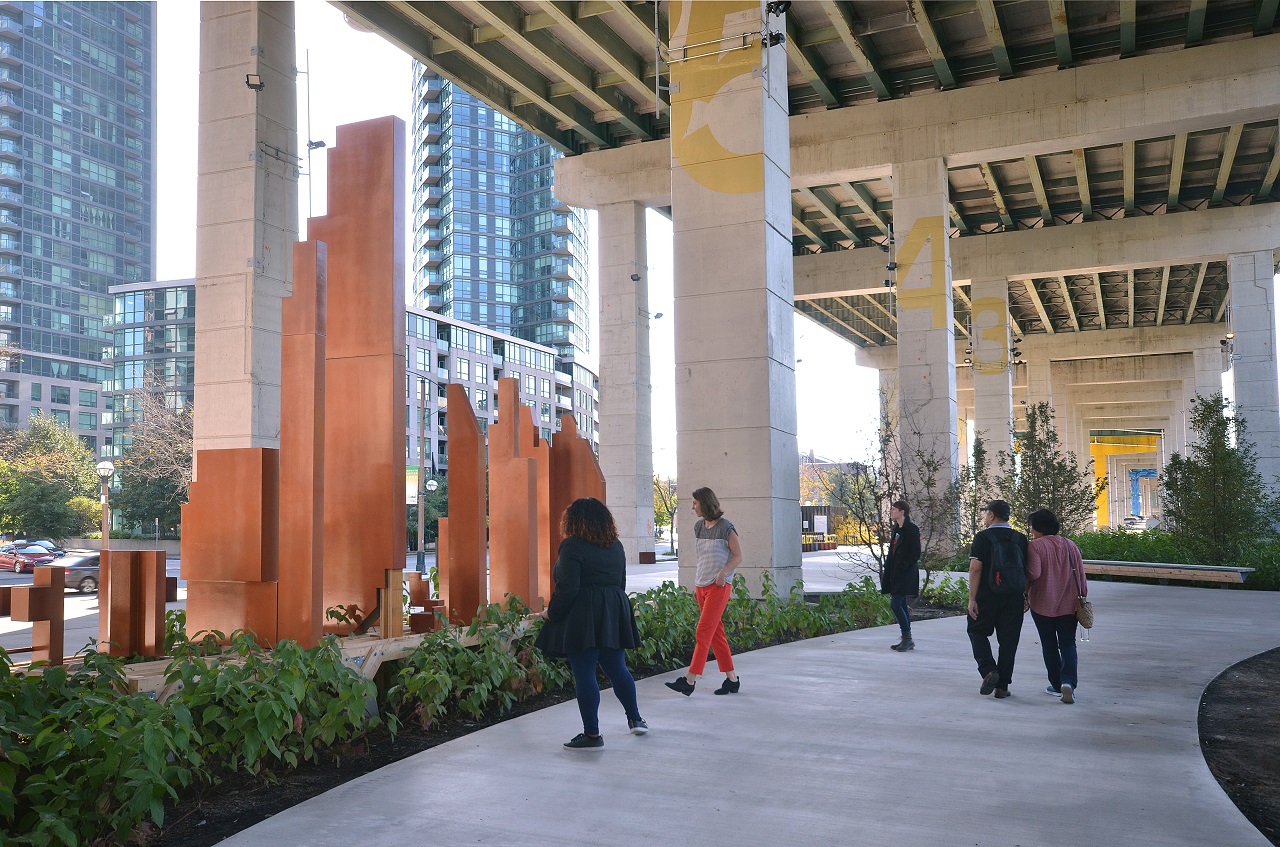 "Defunct Liberty Village Factory", displayed at If, But, What If?, image by Nicola Betts
Book Award:
A pair of Book Awards were presented this year to authors Helena Moncrieff for her book "The Fruitful City: The Enduring Power of the Urban Food Forest" as well as Shawn Chirrey and Derek Emerson for their book "Tomorrow is Too Late: Toronto's Hardcore Punk in the 1980s."
William Greer Built Heritage Awards:
Two awards were presented in this category, honouring developments that incorporate heritage properties.
The team of developer Symesbridge Inc. with architects Jedd Jones Architect Ltd. and Philip Goldsmith Architect was honoured for their project The Symes, which features an adaptive reuse of a 1934 City of Toronto destructor for a new event space and brewery.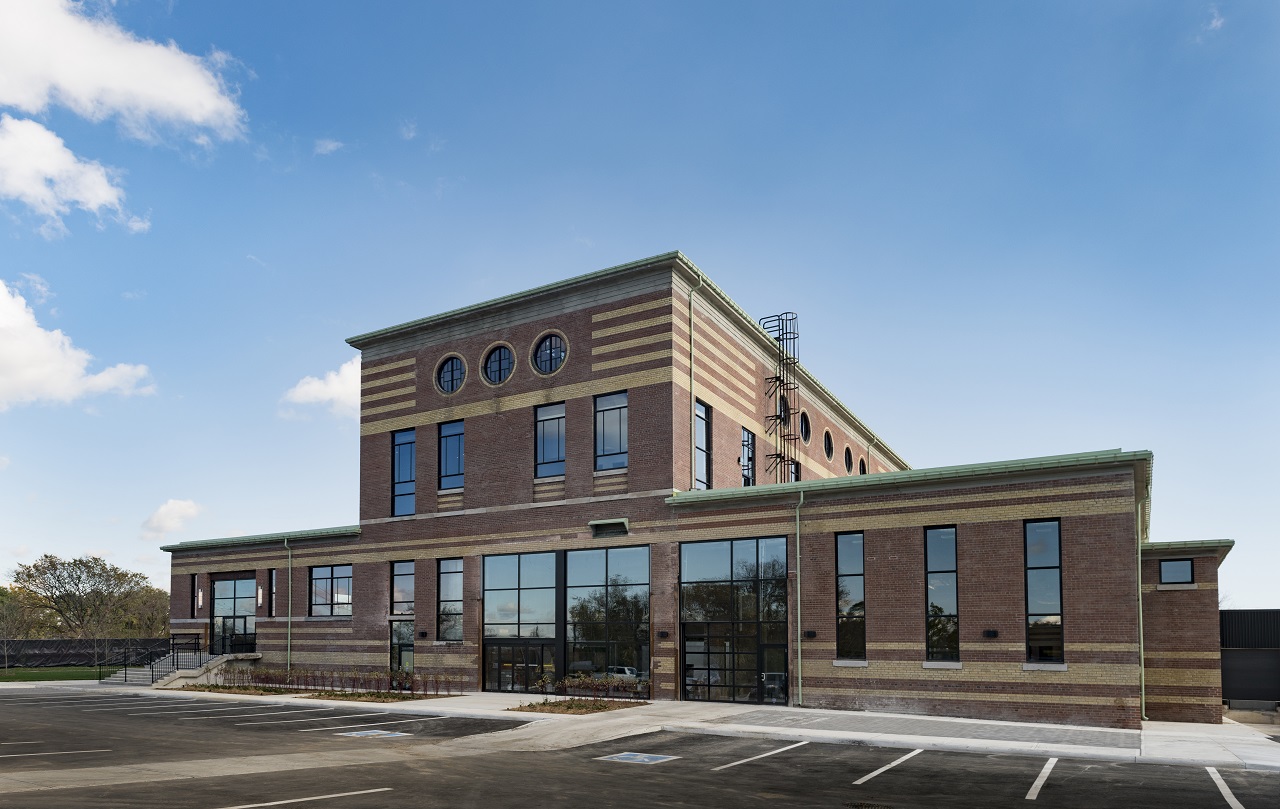 Exterior of The Symes, image courtesy of Philip Goldsmith Architect
The second award was presented to the University of Toronto and team of architects including NADAAA Architects, ERA Architects, Adamson Associates, and PUBLIC WORKS for their John H. Daniels Faculty of Architecture, Landscape, and Design, incorporating an 1874 Gothic Revival building into a new educational building.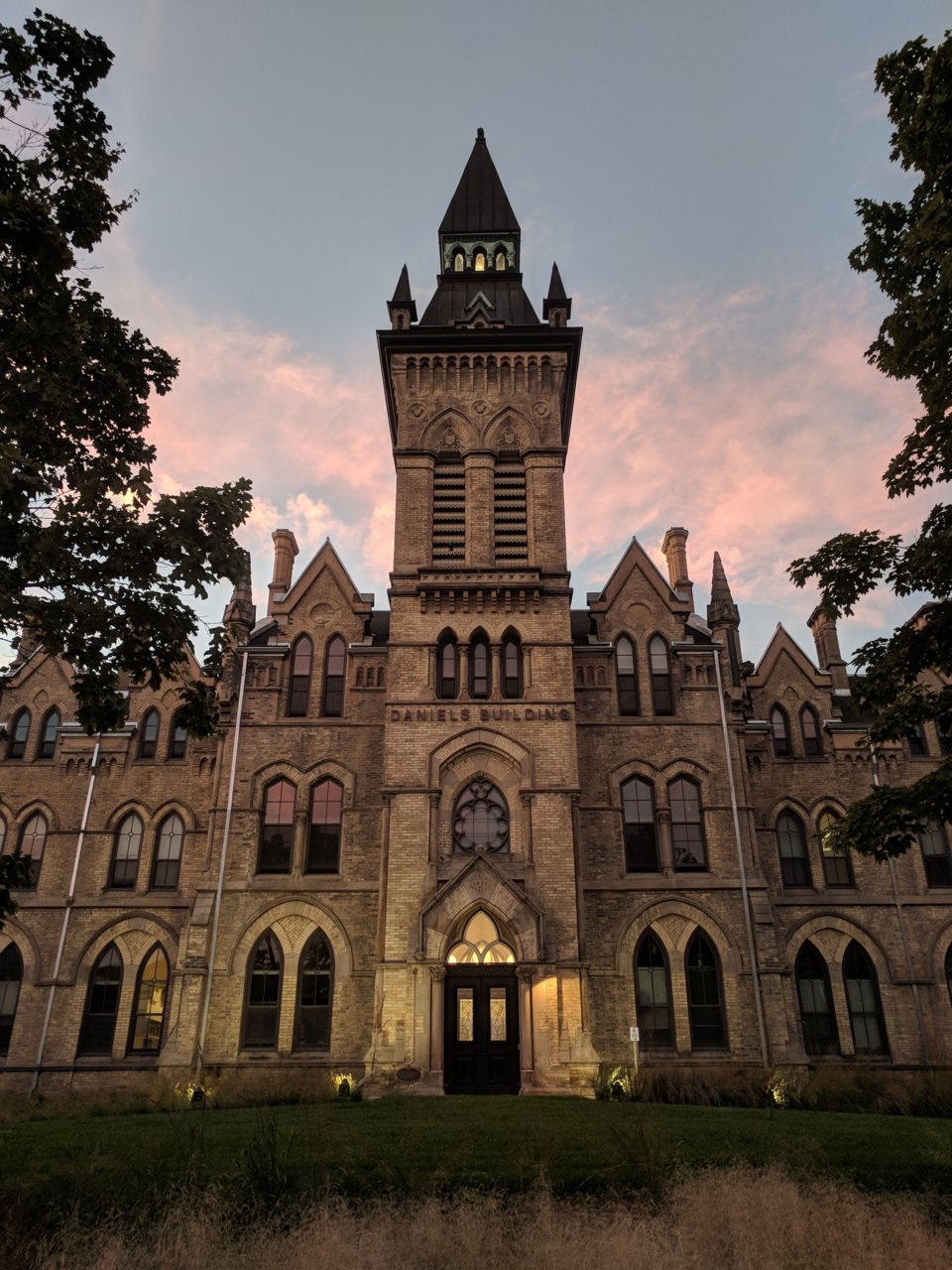 Looking north to the renovated Daniels Building at the University of Toronto, image by UT Forum contributor PatM
Awards of Distinction:
This category includes two separate awards recognizing different contributions to the public. The Special Achievement Award was presented to archaeologist Ron Williamson for decades of work in culture and heritage research, policy, and education. A Volunteer Service Award was presented to Lee Sneddon for his contributions to Heritage Toronto and his work in health and LGBTQ2+ charities.
Read Article: https://urbantoronto.ca/news/2019/10/winners-announced-2019-heritage-toronto-awards
See All News